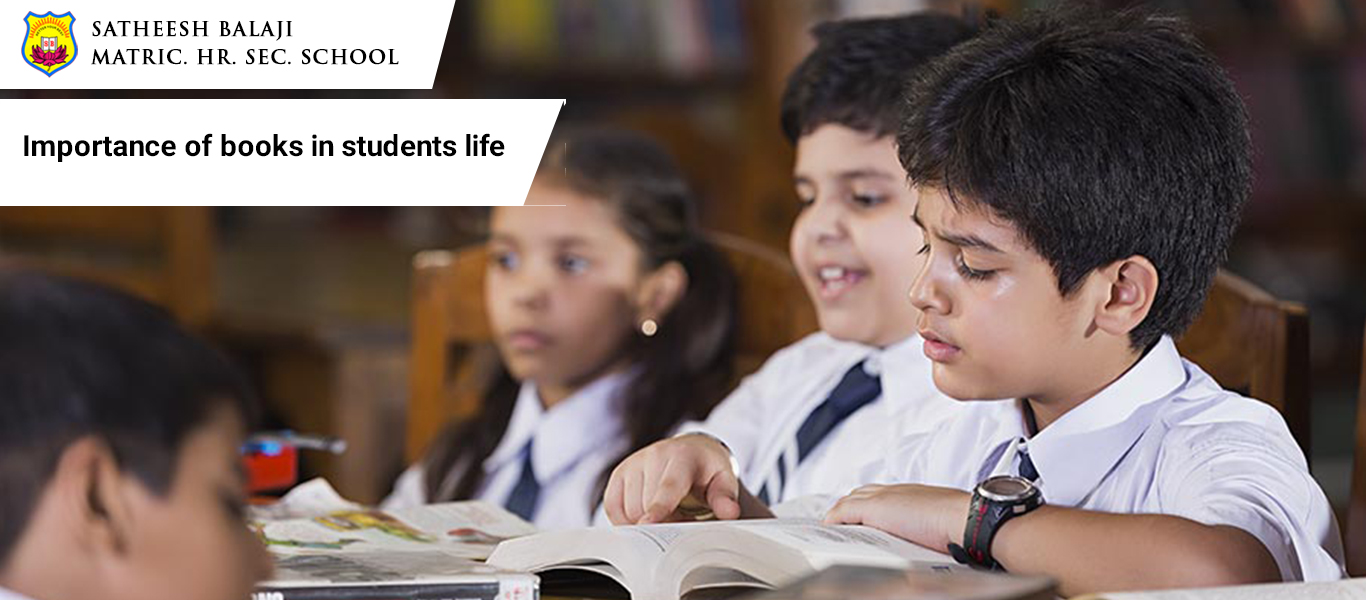 24-Feb-2023
Published By : SBMHSS
Importance of books in students life
Reading books actually can bring in a lot of joy among students. It helps them to think unique & improve the standard of living & also inspire them.
Let's see how the book helps childrens way of life.
1. Helps in improving memory
Many students tend to forget things when they study. But the reading habit will increase the memory power because they tend to see a lot of books & read them, eventually the images of the story will register in their mind. So they will be able to memorise what they have read.
2. Relieve stress
Most of the childrens learn only subject books but not other books. We have to encourage the childrens to learn the other story books also which will help them to reduce the stress as well. Because reading books will motivate childrens to change the stress life to stress-free life & also bring them positive energy.
3. Improves vocabulary
If students Read books,it can help them to gain the Good vocabulary & can fasten the speed as well. When students read different books like story, biographies it will make them know the subject and also improve the modification of the words & vocabulary.
4. Learn on positive values, spirituality
With the help of good story books, Childrens can learn moral values, ethics in life, and become good human beings. It is necessary to gain some positive values in life which reflect the individual character as well as spirituality.
5. Increase self confidence
Reading books or some novels can also improve our mental power as well as knowledge. They also help us to improve vocabulary, concentration power & make our thinking skills stronger.It will also improve your self-confidence.
These are very few benefits of reading books. All parents should encourage their childrens to learn many books & development skills apart from academics. We at our campus have separate sessions for all students to read books & a library which will help them to explore more.