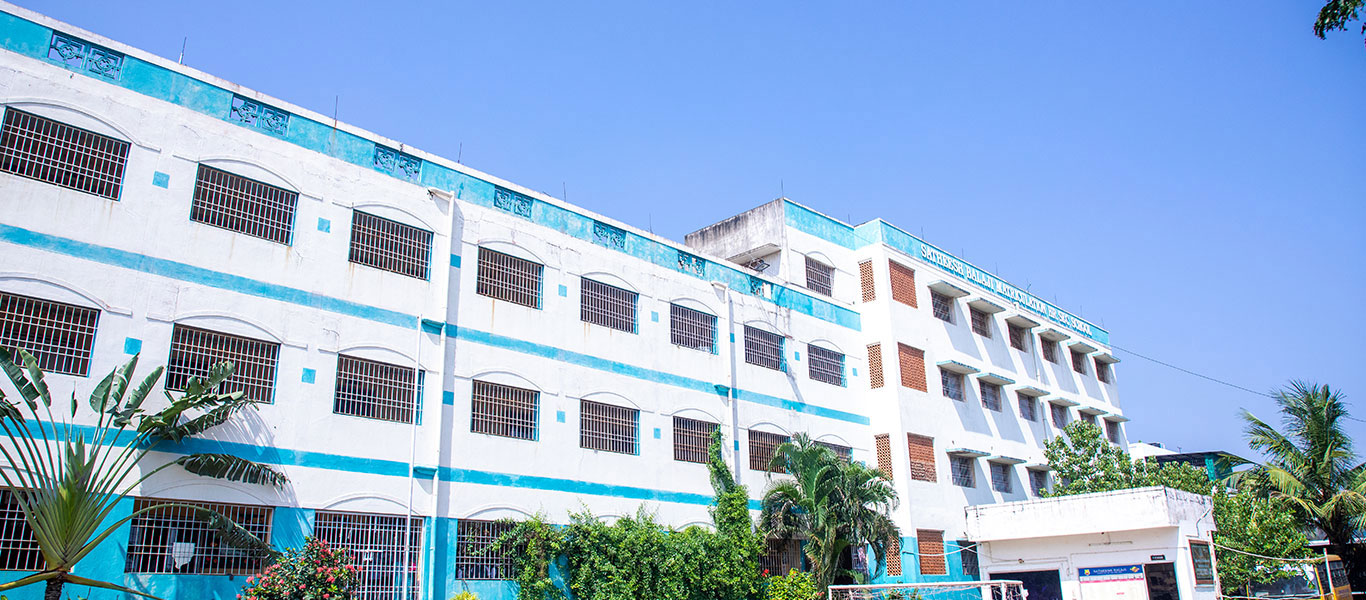 21-Dec-2022
Published By : SBMHSS
Satheesh Balaji School - Why Us?
Introduction
Satheesh Balaji School takes pride in its achievements and takes great care to make sure that nothing but our best comes out of the school to represent what we've all worked so hard to produce. Our Science and Music programs, amazing sporting achievements, student conduct, and history are a few things we believe make us stand apart. Satheesh Balaji School stands for its commitment to offering the best academic excellence and meeting high standards in everything it does. With students who always wear their school uniform with pride (and deserve to do so), everyone always holds themselves accountable when they know they have such an excellent reputation because they respect the surrounding people (and vice versa).
Honing The Soft Skills
Emotional Intelligence and other Soft Skills are just as important as Subject Knowledge to be successful in life. We tailor our focus to mandatory social skills such as attitude, communication patterns, resolve, social awareness, and a host of other traits that can help your kid become more well-rounded. A Soft Skills Training is an attempt to familiarize your little champs with the importance of navigating through a society with humanity and required courage. Our aim is to prepare them for daily challenges involving people (bosses, colleagues), emotions (happiness, fear), and relationships (romantic or business-related).
Planned Individual Attention
No matter the outward appearance, all classrooms are complex places. Each child is unique and has his or her own individual experiences that affect how they learn‌. At Satheesh Balaji School, we have been offering individual attention to students from the beginning and have continued to do so well into the 21st century by providing our students with a one of a kind experience that not only supports their academic performance but also provides them with endless opportunities in terms of their social lives and personal ambitions.
Technology-driven Interactive Learning
Schools are no more just the blackboards and white chalks anymore. The upcoming generation is growing up in an environment where technology is their sixth finger. Therefore, we turn to interactive learning, as it makes sense. Interactive learning happens when students take part in a hands-on approach to learning. The process can look very different in each class duration and environment, but‌ it encourages creativity, focus, and an understanding of the subject‌.
The best way for your kids to understand an academic concept that also exists in their real-time world is by allowing them to adopt technology-driven learning. A lot of kids love playing things out and this isn't just limited to games or role-play - but also includes activities that engage them physically too.
Team Of Leadership
The teachers at Satheesh Balaji are well-qualified. They have a great deal of experience in their given subjects and not only do they know how to engage the students, but can also show them how learning happens so that they don't give up on it. Our teachers are extremely eager to and always looking for opportunities to improve their teaching skills, domain knowledge, and leadership thoughts. We support them through various international training, seminars, and conferences to learn more about what they're teaching your kids and dive deep into areas that might help take their own knowledge even further. We take full pride in claiming our teaching team is one of their unique kind.
Good Infrastructure & Ambience
We value the importance of an appropriate infrastructure with good learning spaces; this way it helps your kids to improve the educational environment and consequently motivates them to come to school to receive their education. Better attendance also translates into better grades. Our good ambiance helps students to engage more with our learning principles, and resources and is comfortable enough to experience positive feelings. Thus, we can make them feel safe and supported on every step they take in their learning.
Some of our excellency in the area of infrastructure would be
Spacious classrooms
Well-stocked libraries
Exam halls with sunlight
Sports arena
Large grounds for team games such as volleyball, football, hockey, cricket
Provision for indoor activities such as table tennis and dance
Audiovisual rooms
Well-equipped laboratories
Well Ventilated Classrooms
Digital learning center
Conclusion
We hope you enjoyed our article about why our school is the best. Knowing that we've shared with you today, hopefully, you feel more confident about enrolling your child in our school. If you have ‌questions about our school, please reach out to one of our team members. We would love to answer your questions, and you can get in touch with us at Thank you for reading, and we hope that you have a great day.